Empire Coachbuilders is where quality
,

 tradition and innovation meet as equal partners to create your perfect equine transport

Empire Coachbuilders Ltd offer custom built horse boxes, finished to our customers exacting specifications.

Established in 2011, our team bring together years of experience in manufacturing, converting and refurbishing horse boxes.

We offer modern, forward-thinking designs which are built with both you and the horse in mind. From our flagship model, the Empire Ultimate through to the Empire Transporter, our range offers modern, sophisticated designs that are built with ease in mind. From a spacious, light horse area through to a luxury living, every Empire is unique to its owner.
Empire

Ultimate

18t-26t
Our Flagship model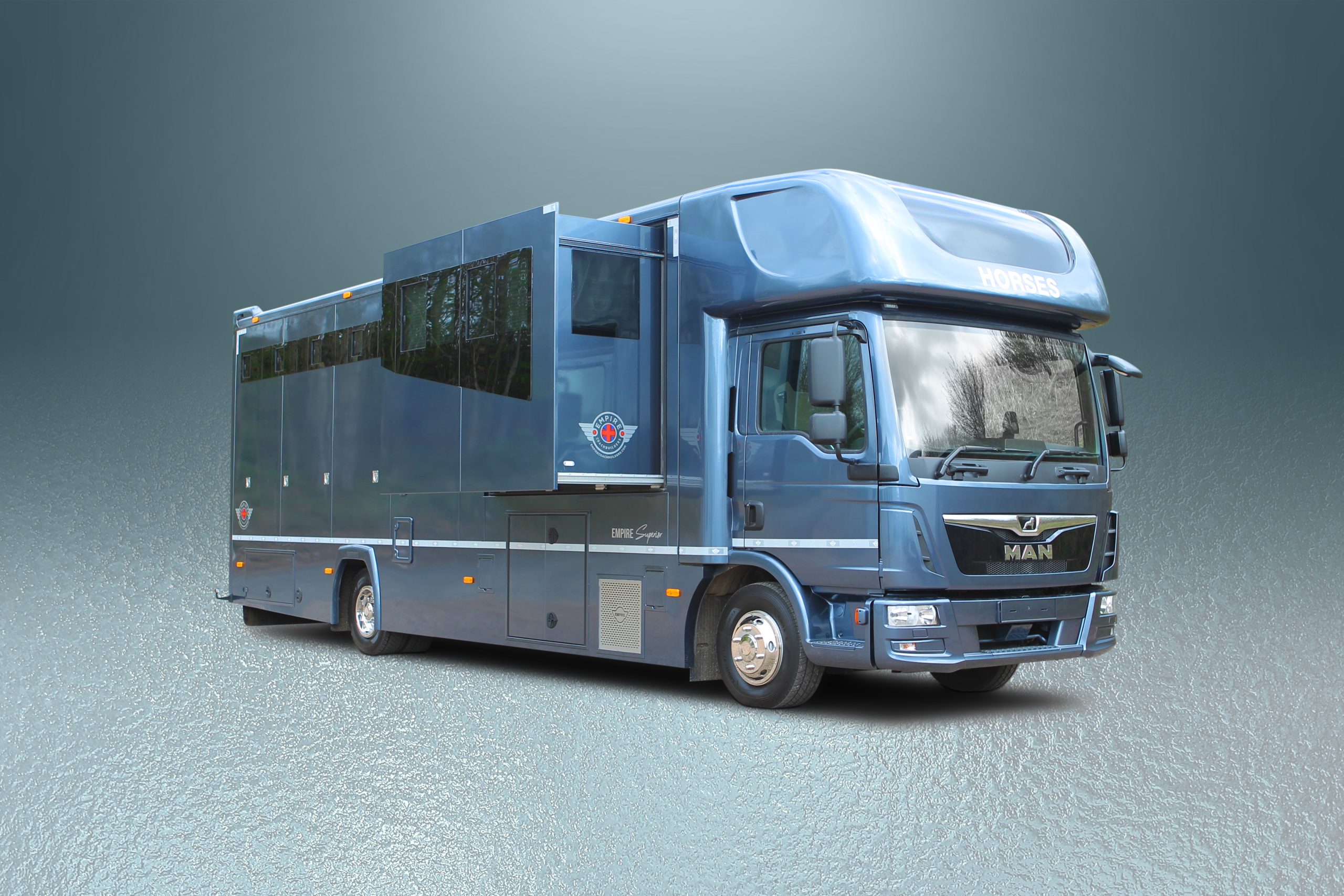 Empire

Superior

10t-18t
Practicality without compromise
Empire

Transporter

10t-26t 
Transporting horses with ease and without fuss
"Firstly, thank you for visiting our website and taking an interest in Empire Coachbuilders. As a small manufacturer based in the heart of the West Midlands in our custom-built workshop in Kidderminster, we like to think we produce some of the finest horseboxes to grace the show grounds of the UK today.
The basis of our ethos is a dedication to quality manufacturing, where we focus on strength, functionality and practicality while adding that touch of quality that we have all come to expect in custom horseboxes.
Through years of experience within the equine industry, I have learned what is necessary when riding and competing be that hunting on a winters morning or competing at an international show, our horseboxes can do it all.
I hope this website helps you in your search for your custom HGV horsebox but if it doesn't, please feel free to get in touch directly."
– James Trevatt – Managing Director